English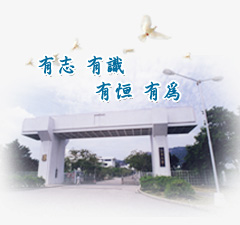 Key Laboratory of Structure and Wind Tunnel of Guangdong Higher Education Institutes
Introduction
  A project construction for the key structural and wind tunnel laboratory of colleges and universities in Guangdong province was approved (by the bureau of education, Guangdong province) and commenced in October 2006. This lab was successfully completed in March 2010..The total floor area is 1850 m2 and the total cost for equipments is over 20 million RMB.
Selected Projects
1) 3D dynamic fracture mechanics
2) New lement-matrix multifunctional composites incorporating nano-materials and ultra-fine admixtures
3) Wind tunnel tests for super high-rise buildings of over 400m high.
4) Effective methods of controlling the diagonal crack of cast-in-place concrete floor
Main Research Areas
1) Structural health monitoring and detecting system
2) Wind engineering
3)Structural repairing and strengthening method
Facilities
  1)MTS Hydraulic servo testing system
  2)Isolated Measurement Pods
  3) 500T Hydraulic compression testing machine
  4) Nondestructive testing instruments: Ground Penetrating Radar, Acoustic Emission Instrumentation, Thermal Video System, and the integrated testing system of concrete.
  In particular, the laboratory has the only boundary layer wind tunnel in the universities of Guangdong province. The test area of wind tunnel is 3.0m wide, 2.0m high, 20.0m long, and the operational wind speed ranges from 0.2m/s to 45m/s. The main test equipments are as follows:

  1) Electronic Pressure Scanning System(DSM3200&3400, ZOCC33)
  2) B&K Pulse Analyzer Platform
  3)TFI Series1000 Cobra Probe
  4)Hot Wire Anemometers
  5)Multi Axis Force-Torque Sensor(High Frequency Base Force Balance)